So I've finally invested into a decent webcam. I bought it hoping it would inspire some sweet artsy videos, but I can't seem to stop playing around with the crazy effects it comes with. One in particular that completely distorts your face and makes you look like some sort of cartoon character. As you can see - I've been having a bit TOO much fun with it.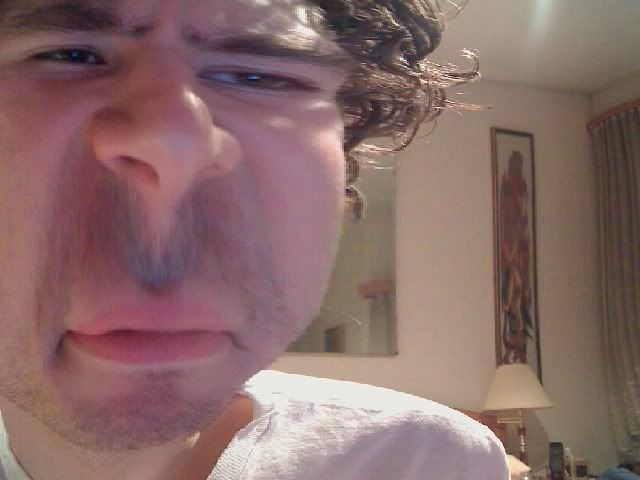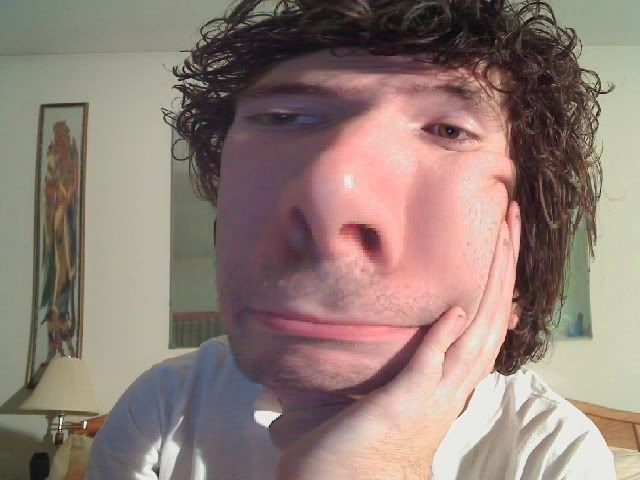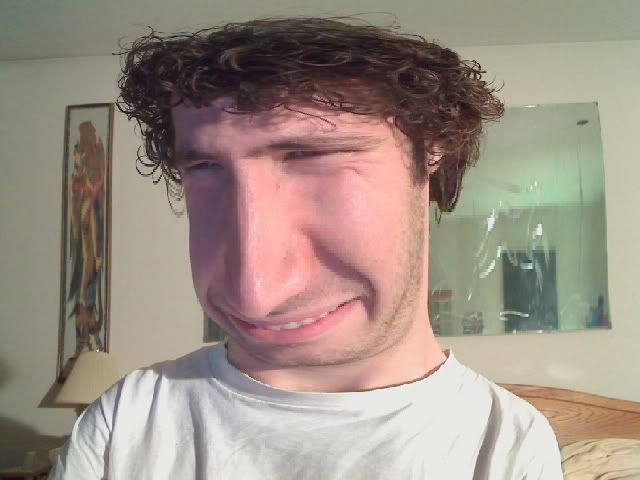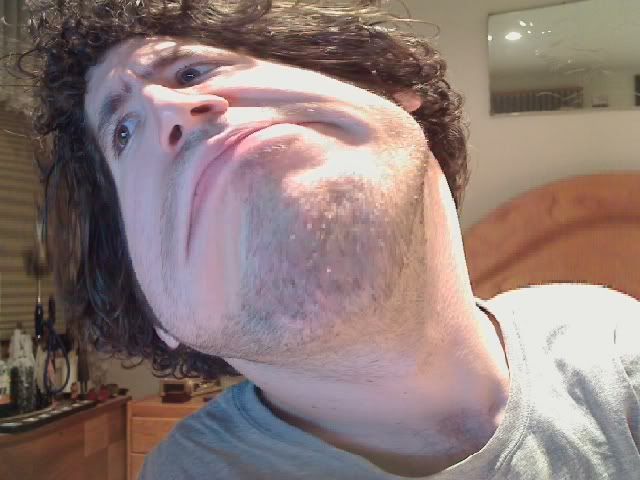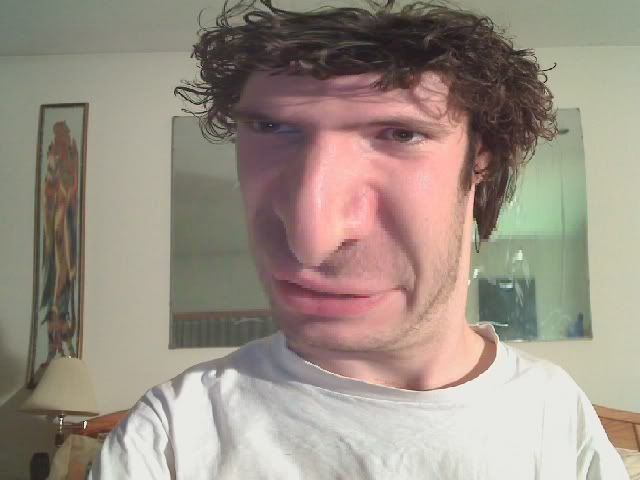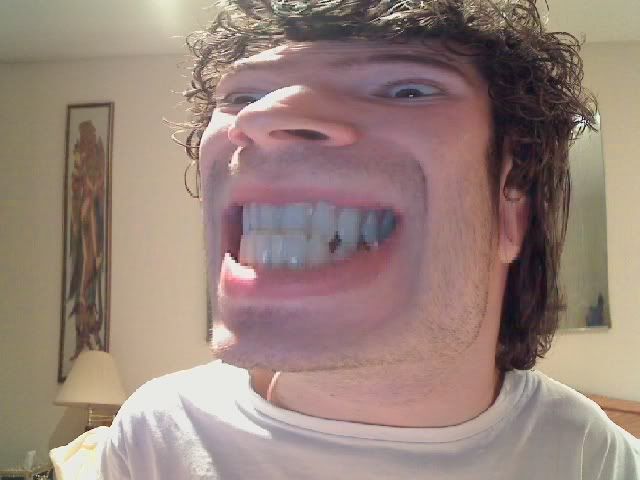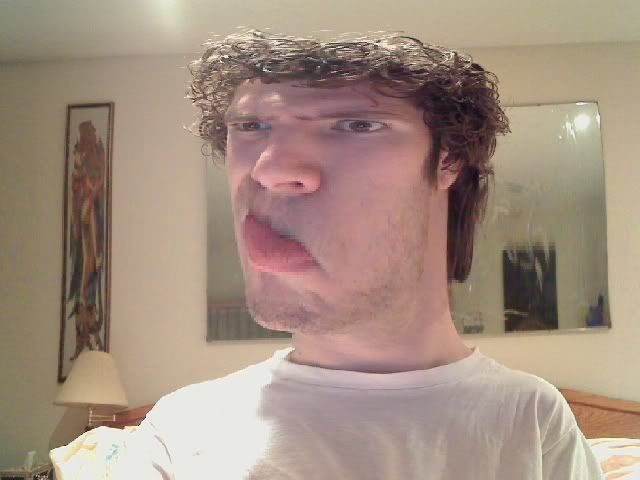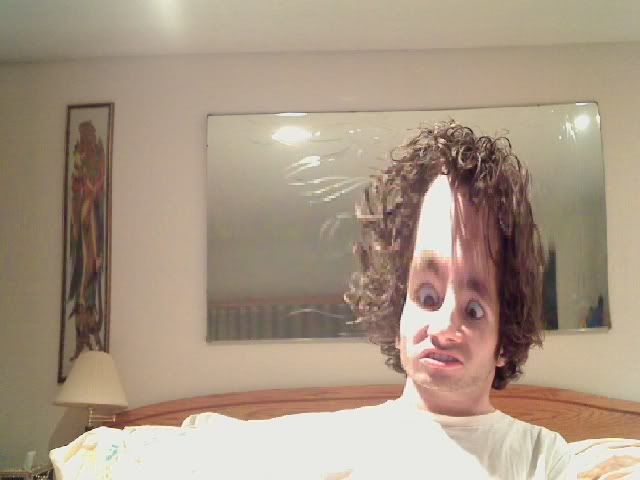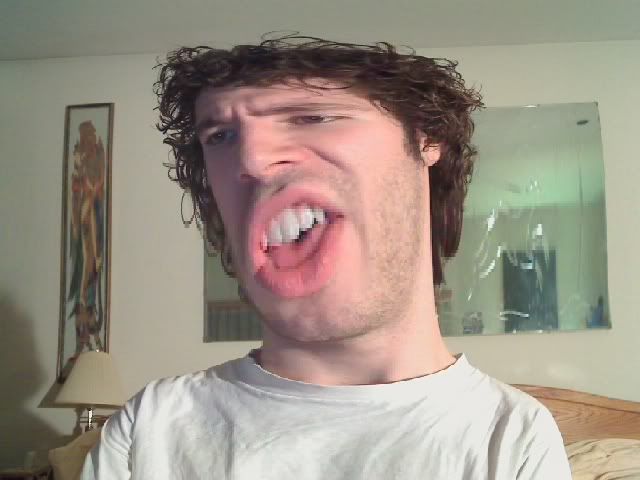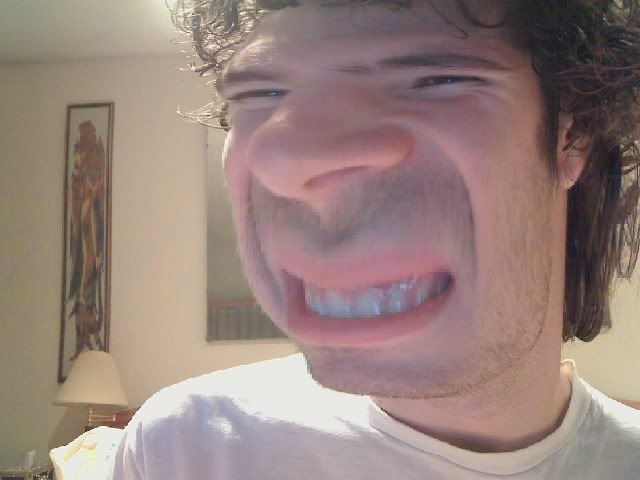 Now not only have I found this webcam truely fascinating, but so has my brother. We has a real good laugh last night until 4am. I don't think I've laughed so hard in a long long time. I was CRYING! Let it be known that in the following video, Max and I are completely sober and extreamely tired at the same time. May thought i was just taking photos at the beginning, and was saying "now" so that I'd take the shot.
And of course more photos followed...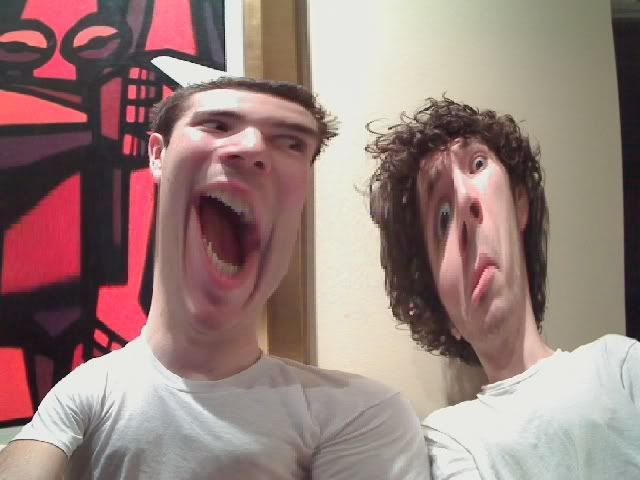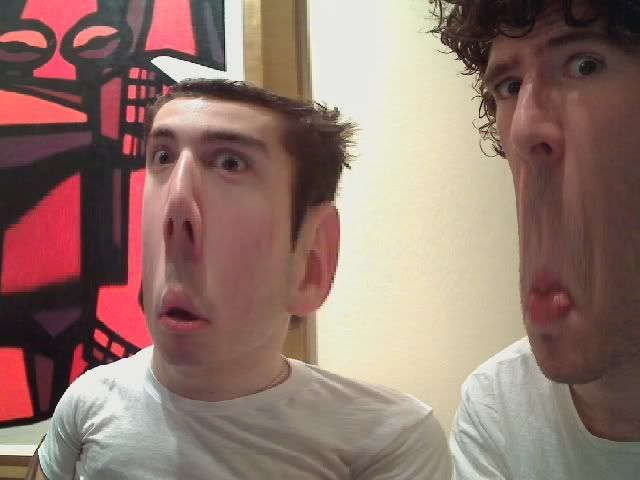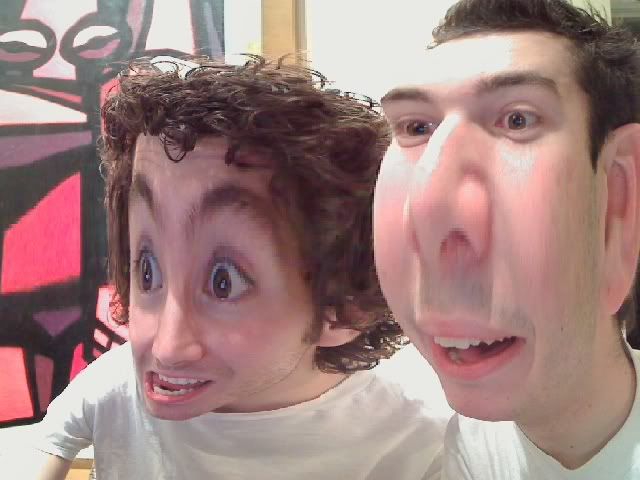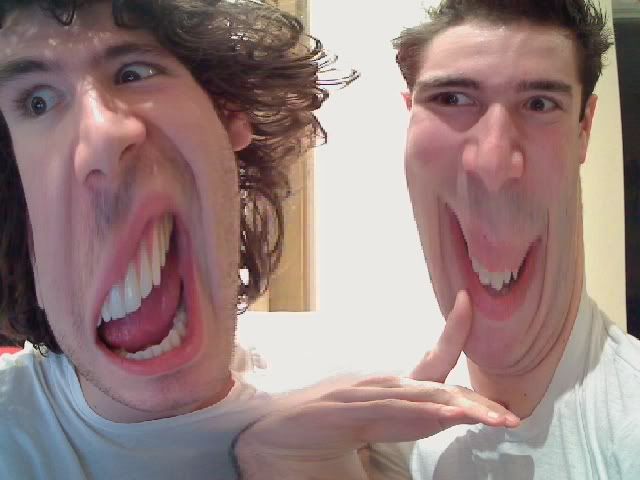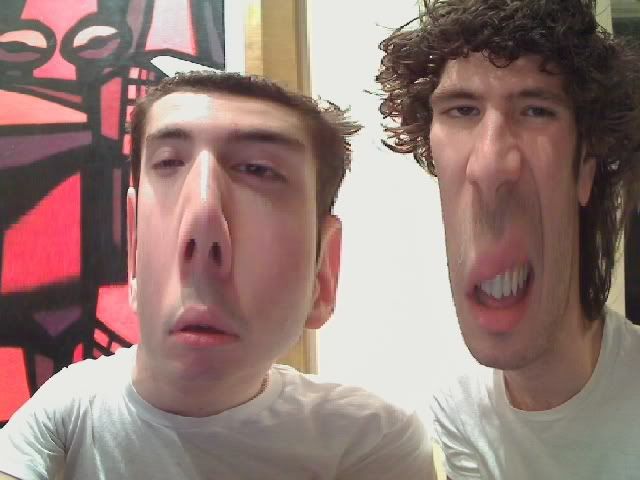 So anyways I thought I'd share the news about my new camera. I'm really excited about it. I think some fun, entertaining and maybe inspiring videos will be on their way soon.
Another big plus to having a new webcam, is finding little videos made my your girlfriend hiding for you in your computer. Thanks baby xoxo!!! (That one is just for my eyes though...not that its inappropriate or anything...but I'm just greedy like that).
Bedtime now.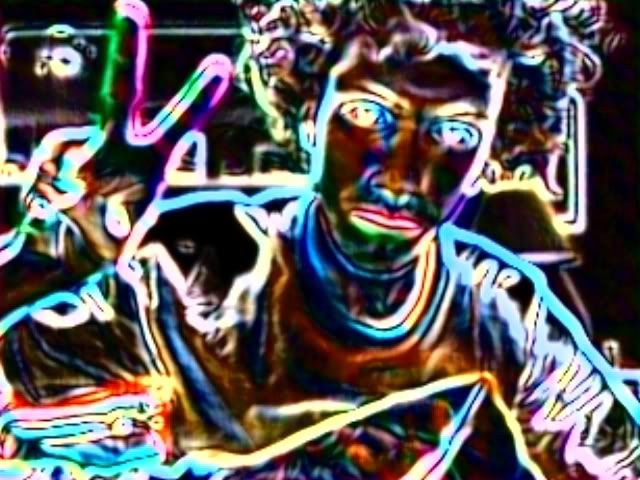 Jordan